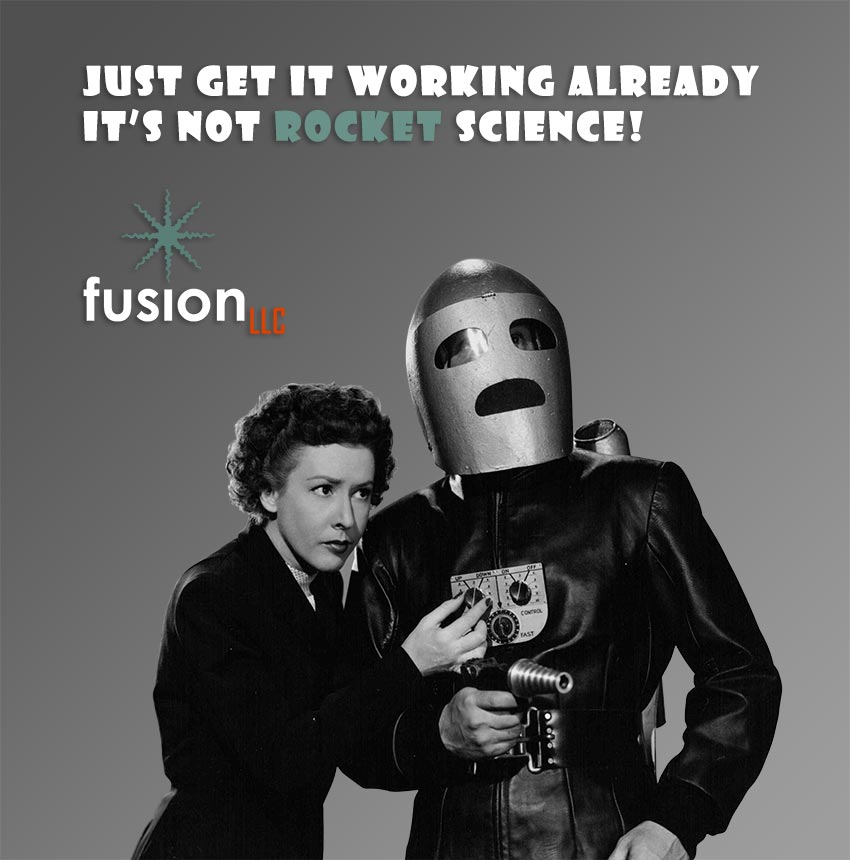 Free Websites vs. Paid Design – Cost Isn't Always About Price
If you have spent any time at all on Earth over the last few years you have undoubtedly been exposed to countless advertisements for free website builders. If you are a new business owner in need of a website or just in need an overhaul, you now have two different options to explore: follow the traditional route and hire a designer or weigh the benefits of going the more affordable route. Notice I call it more 'affordable' here because there usually are costs associated with the free builders – either through monthly service charges or the addition of plugins or modules that you may need to purchase for future functionality.
This is how the Free Web Design process typically works:
Go to their site, look through a collection of website templates and select the one that is best representative of your industry, has the layout you are after or the navigation that you feel works with your content.
Select that template and begin to add in your company logo, images and content.
Once you have the site looking and acting the way you'd like then you can select the website hosting and maintenance package that includes the features and pricing that you prefer.
On its surface this free model may seem like a pretty good idea for people that are just starting out, have a very basic web presence or are more tech savvy than the average person, but I'd like to offer my opinion as a person who has experience with both options. Now you would be right in assuming that I am probably a little biased given I work in the 'paid model', but my goal here is just to give you an alternative perspective and some facts that can help you to make a more educated decision. Your website is more than the face of your company, it is a revenue generating tool and it is critical that you select a design path that is scalable and able to grow with your business.
Popular Misconceptions:
Misconception No. 1: I can just use the free builder to start out and then when my company starts to produce more revenue I can hire a professional designer and hit the ground running.
While anything is possible, what we see most often is that going the more affordable route may actually impede the growth of your company. The first year of a business (or any year for that matter) can see a lot of flux and sometimes binding yourself to a platform where you or a member of your team are the sole webmaster can really affect your ability to adapt – especially if your website is utilizing e-commerce, payment gateways, shipping etc.
Misconception No 2: The free builder has a lot of features, I should be able to do whatever I want with it in the future.
This is similar to No 1 above but I like to refer to this design consideration as 'elasticity'. Can the platform you selected be manipulated in a way to accommodate change? Can you move your logo around or add other functionality to the header? Does their cart system allow for the product or shipping options you may need in the future? Can you embed video or plugins into different areas of the site or optimize individual pages or products for search engines?
Paying for a professional website designer can be a little more heavy on the front end but our design platforms are so elastic that changes like these are usually easy and affordable (bordering on free).
Misconception No 3: With a little practice I can learn enough of this design stuff to manage my own web presence.
I have been pleasantly surprised by how much some of our clients have learned about site management but the truth is that it doesn't take a little practice, it takes a lot – and wouldn't you prefer to spend your days tending to the growth of your business?
Website design is a lot like peeling an onion, for every layer you peel back there is another one right under there and sometimes when you peel off a layer you don't like what you find underneath. The web is a constantly changing and crazy place – I've been doing this for over 20 years and still learn something new every day. Because of the risk involved with any major addition or upgrade to a site, a developer will often copy the site and test it in another offline space to make sure there are no surprises before going live. Testing like this or repairing major mistakes sometimes just isn't an option with free website builder tools.
Misconception No 4: Professional designers will nickel and dime me to death.
While I can't vouch for other web design companies, I feel comfortable offering us as an exception. In even our most basic package, Fusion offers some free design work along with every month of hosting. While most of our clients can edit their own websites using a content management system this allows them the flexibility to just give us a call or shoot us an email if they prefer we make a change for them. We regularly field calls from clients that would like to bounce a new marketing idea off of us or chat with us about the potential of a new product or service and we don't mind at all.
Forging a longtime relationship with a designer can help on both sides of the table and remember, if you get a lemon, if you get a designer that is not attentive to your needs, then you can usually just grab a copy of your website and move on to someone that is. With most free website builders, moving to another host, designer or platform just isn't an option.
If you are still optimistic about the benefits of free builders I hope it is at least cautious optimism – and if you'd like to explore a professional service, Fusion Website Design of Metairie is only a phone call or email away.